Post Classifieds
Gianforte Assault and Victory In Montana: What Happened and What Does It Mean?
Washington state is no stranger to political controversy, but recently our neighbor state Montana was put in the spotlight due to the assault of a Guardian reporter at the hands of a Republican candidate for Congress, Greg Gianforte.
The wealthy Montana businessman was expected to win by a landslide against his Dem opponent, folk singer Rob Quist. In the final hours of the election, Mr. Gianforte physically assaulted Guardian reporter Ben Jacobs, breaking his glasses while saying that he was fed up with the interviewer's incessant questioning. Jacobs reported the assault to the authorities, and Gianforte was charged with misdemeanor assault — and then proceeded to win the election.
Gianforte came out Thursday night with an official apology, saying he had "made a mistake." Addressing an audience of supporters at a hotel in Bozeman, Montana, the politician said: "You deserve a congressman who stays out of the limelight and just gets the job done."
However, voices from both sides of the aisle weren't hearing it. In an interview with CNN, Democratic Representative Seth Moulton said: "If you can't handle tough questions from a reporter, you will have a real tough time handling tough questions from constituents. … I'm working … to get people to Washington who will put the country first over politics and not be afraid of tough questions in the course of doing their jobs."
Stalwart Republicans that have come out against Gianforte's actions include Representative Scott Taylor of Virginia, who called the assault "unacceptable." Senator Ben Sasse of Nebraska said Thursday: "If you are seeking a job as a public servant, one of your most fundamental duties is to teach American civics … One of the most basic things the First Amendment means is that you don't body-slam a reporter."
One Republican voice that was absent from the chorus of condemnation was President Donald Trump. Trump called Gianforte's victory in Montana a "great win," saying nothing of the controversy surrounding the situation. Indeed, the position in Congress now held by Gianforte used to belong to Ryan Zinke, who served as the president's Interior Secretary.
A GOP win in Montana means the Democrats will have to try even harder to win seats traditionally held by Republicans. The politics behind the race in Montana largely boiled down to voter support for Obama's Affordable Care Act and opposition to it. If the Dems want to continue fighting for liberal policies, they need people in the game who back Obamacare.
The Dem strategy so far has been to kindle liberal backlash against Trump in states that typically lean red, so that congressional elections would move in their favor. Gianforte's victory (pro wrestling moves included) suggests this may not be enough to overcome the right-wing majorities in states like Georgia and Alabama.
Perhaps the most interesting outcome of this debacle is the sheer comedy of it. As our nation becomes more divided, politics has become more like the WWE than statecraft. Much of the debates were show and glamor for the camera, with celebrity gladiators demonizing their opponents. Hopefully, I'm not the only one who thought it was comical to hear that some politicians take this comparison seriously.
Discuss This Article
More Uloop Politics Articles
UNIVERSITY OF WASHINGTON HOUSING LISTINGS
See all UNIVERSITY OF WASHINGTON Housing Listings
UNIVERSITY OF WASHINGTON Housing Listings
GET TOP STORIES DELIVERED WEEKLY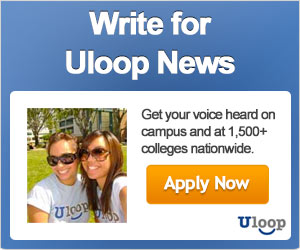 TOP COLLEGE NEWS