Post Classifieds
The Best Mountain Bike Trails in the Seattle Area
Washington has an undeniable fascination with bikes of all kinds. Seattle, in particular, is known for a vibrant cycling scene, thanks in large part to the presence of both the University of Washington and Seattle University and the meager salaries on which most college students live.
While street biking is great, some of the most exciting cycling is to be found on one of the Evergreen State's many mountain trails. Here I examine several of the Seattle area's most famous, where to find them, and what each offers potential riders.
1. I-5 Colonnade in Seattle
For those who are just getting started with mountain biking, or perhaps have younger riders accompanying them, the I-5 Colonnade is the world's first ever urban mountain bike skills training site. Built directly underneath the I-5 freeway, this park was designed to be usable in all types of weather (a huge advantage in the Rainy City).
It's a great stop to practice the fundamentals of mountain biking, or for experienced riders to reinforce old concepts. This place was funded and built by the Evergreen Mountain Bike Alliance, a Washington-based group that supports the construction and maintenance of local bike parks. Anyone new to Washington biking should get used to that name — they're kind of all over the place.
2. Tiger Mountain in Issaquah
The Tiger Mountain State Forest actually doubles as both a hiking path and paragliding platform, but there are also several trails on the eastern side of the forest which are open to mountain bikes. Located about 45 minutes outside Seattle, these bike paths offer almost 20 miles of continuous riding, ranging from wide, root-filled stretches to close, technical areas only experienced riders should attempt.
Whether you choose the easier or more difficult stuff, Tiger offers great views of Mt. Rainier from its summit. Just be sure to visit during the summer though, as this place is closed October through April.
3. Duthie Hill in Issaquah
Another great ride in Issaquah is the Duthie Hill Park, located about half an hour outside the Emerald City. This park is a 120-acre system of trails of varying difficulty flanked by dense, beautiful forest, and situated in a 2.5-acre clearing that serves as a central hub. The Seattle Times called Duthie the most visited mountain bike area in the state, and it isn't hard to see why. With teams of workers continuously maintaining the many dirt jumps and wooden ramps, the trails at Duthie are enough to keep beginner and veteran alike satisfied for weeks.
4. Mt. Constitution on Orcas Island
Okay, so for this last one I'm cheating a little bit — Orcas Island is actually a few hours outside the city. I had to include it on this list because its beauty is unparalleled among the bike parks adjacent to Seattle. It's a bit of a drive, but if you're headed up to San Juan County anytime soon, check this place out: the scenery is gorgeous.
Discuss This Article
More Uloop Sports Articles
UNIVERSITY OF WASHINGTON HOUSING LISTINGS
See all UNIVERSITY OF WASHINGTON Housing Listings
UNIVERSITY OF WASHINGTON Housing Listings
GET TOP STORIES DELIVERED WEEKLY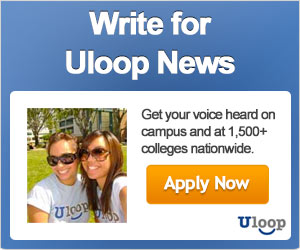 TOP COLLEGE NEWS