Michael B. - Elite physics and math tutor, quantum computing PhD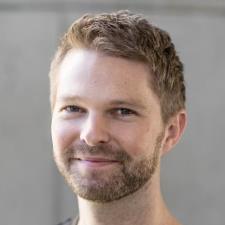 $250 / hr
Seattle, WA
10 miles Travel Radius

In-person + Online
I work as a full time quantum computing researcher, and love to tutor in my free time. I have experience teaching students of all levels in a broad range of topics in Physics and Math. I particularly enjoy helping people to learn about the field of quantum computing, which I have had the privilege of teaching to some of the world's most influential leaders and thinkers. My goal is always to break down difficult concepts into their simplest form, and to relate back to the familiar everyday wor...
Reviews
Michael assessed quickly what was needed, provided thoughtful insights and laid out a study plan. He helped with problem solving strategies and ran through some example problems laying the groundwork for the next steps...
- Ricky M. from Renton, WA
Michael has been helping my twins with their AP Physics. He's really over qualified for the job, but he manages to keep things at their level and speed. I Highly recommend him.
- David Z. from Seattle, WA
You can tell that teaching is a calling for Michael! He really takes pride in helping students understand not only the how (to do the thing), but also the why. If you look at the list of his teaching experience, you can see that he has taught many challenging classes at Cal Tech and Oxford (like Quantum Computation!), yet he can easily help my 11 year old who is struggling with 6th grade math understand the how and why too. He challenged me to try to solve some probability problems too, so learning with Michael can be a family affair!
- Elizabeth H. from Redmond, WA
Michael is tutoring my daughter who is in 6th grade. I am glad I found Michael as he is very knowledgeable and patient in his teaching. My daughter is enjoying the tutoring lessons and can't wait to learn more about math from him. I highly recommend Michael to any student wants to improve his or her math skills or to someone who is already good in math but wants to master this subject. Michael will be the right tutor!
- Ming C. from Issaquah, WA
Search More Tutors in the University of Washington Area