Alex B. - Anatomy & Physiology Teacher. Microbiology PhD. Biostats Certificate.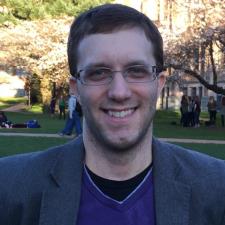 $75 / hr
Woodinville, WA
5 miles Travel Radius

In-person + Online
I teach Anatomy & Physiology as an adjunct faculty member at a local university.

I also have 250+ hours of in-person and online tutoring experience. I have tutored everyone from middle schoolers to college students in math, chemistry, and biology.

Tutoring is a passion that flows from my natural ability to break down complex topics into smaller pieces that anyone can understand. That's why my day job is science journalism*. Seeing the "light bulb go on" is what I enjoy most about tutoring...
Reviews
Alex was just terrific. I have enlisted his assistance on several occasions for help with the topic of microbiology. He explains very well and makes concepts very easy to understand. I would recommend Alex to everyone who has difficulty with microbiology.
- Cameron L. from Aiea, HI
Alex is a highly talented instructor who brings expertise, patience, and creativity to his lessons. My son was panic-struck with math anxiety--which Alex very quickly relieved. After just a few sessions with Alex we are caught up and confident. Alex is also a published scholar in immunobiology so we'll also be using him for science help. He's the best and we recommend him highly.
- Anne R. from Seattle, WA
Alex is friendly and patient and has been able to communicate difficult concepts well. My daughter feels he has been very helpful and easy to understand, giving her a good grasp of materials that had been confusing.
- Ruth C. from Seattle, WA
Stephen seems very relaxed around Alex and therefore absorbing more. THANK YOU! R
- Roxanne W. from Mercer Island, WA
Search More Tutors in the University of Washington Area